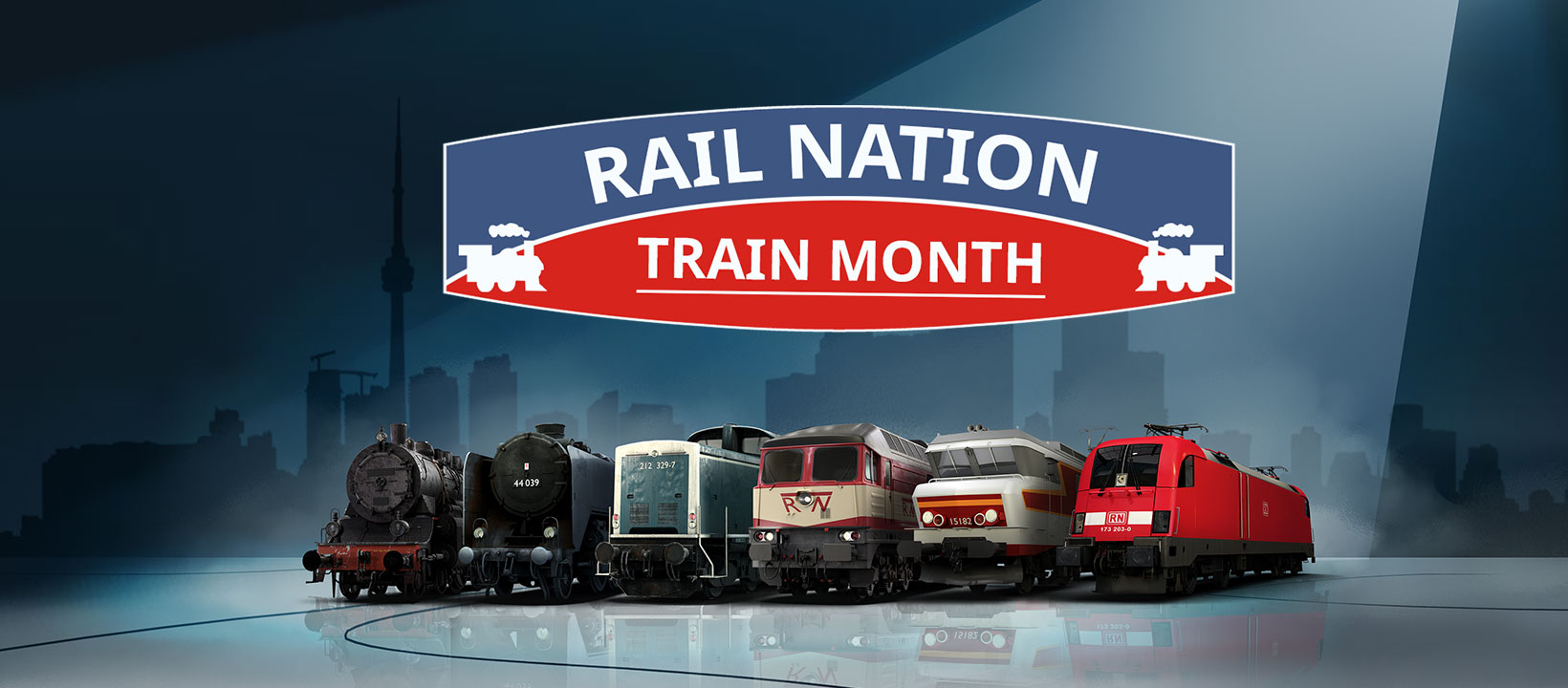 Dear players,
A ray of warm morning sunshine touches your face, a great start to this bright and beautiful day. You take a deep breath. A fresh summer fragrance is in the air, and endless untold adventures await you. "Today's the day!" you think to yourself excitedly as you cross off the day on your train-themed calendar.
Rail Nation Train Month is finally here.
Grab your train conductor hat and travel bag, and have your tickets at the ready! Something exciting is arriving in the world of Rail Nation. Taking inspiration from US National Train Day, a holiday started by Amtrak in 2008, we've created our very own Rail Nation Train Month – a month packed full of many great specials, features, and much more. "Tickets, please!" Now that your tickets have been stamped, let's discuss some of those exciting features, shall we?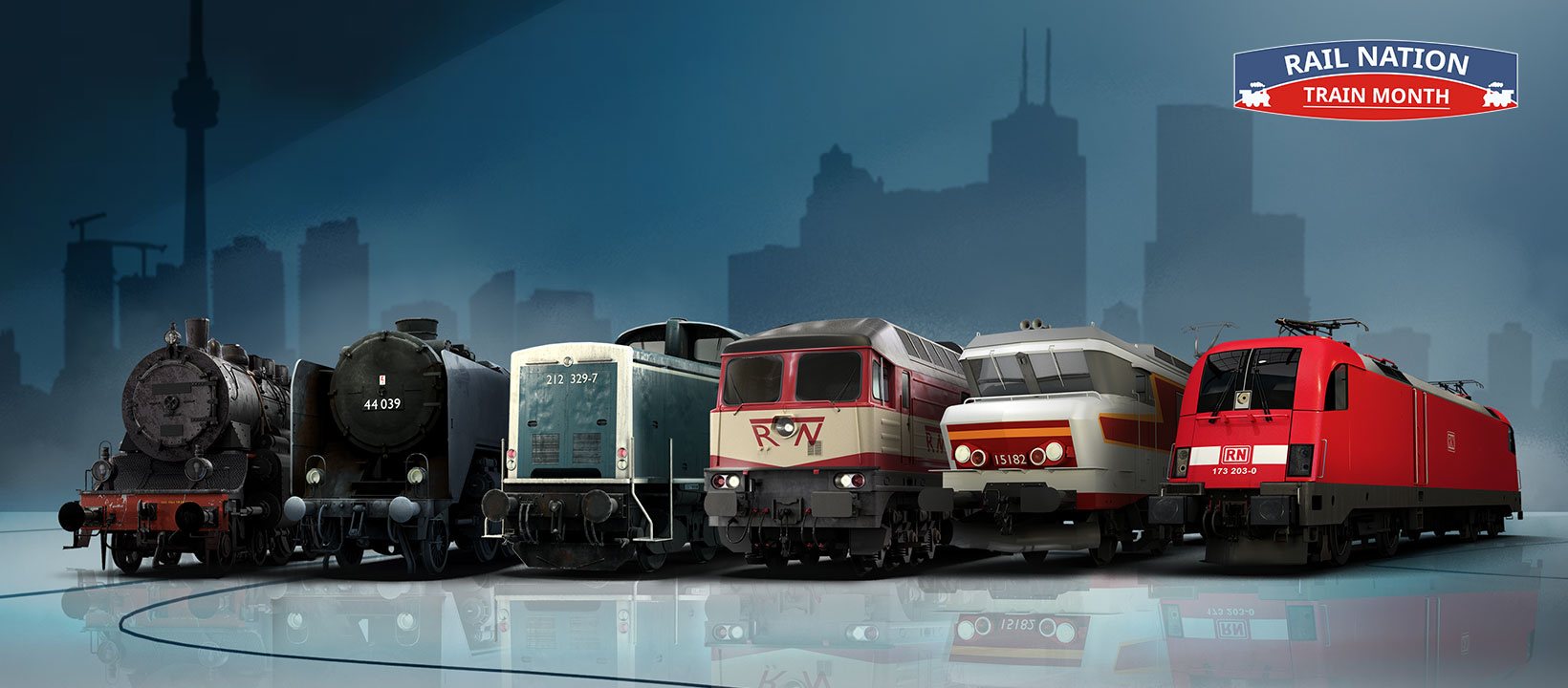 Six famous engines for free
Right away, we're giving you six production series of famous engines to unlock for free, all from different eras! As you know, each production series would usually cost 75 Gold – so you'll be saving 450 Gold! Use code RN-Train-Month (case sensitive) between 17th May 2021 and 31st May 2021, and you'll be able to unlock such classics as the Prussian P8. If you asked most old steam locomotive drivers about one of their favourite engines, you'd usually hear about the Prussian P8 due to its reliability, long service life, and ease of maintenance.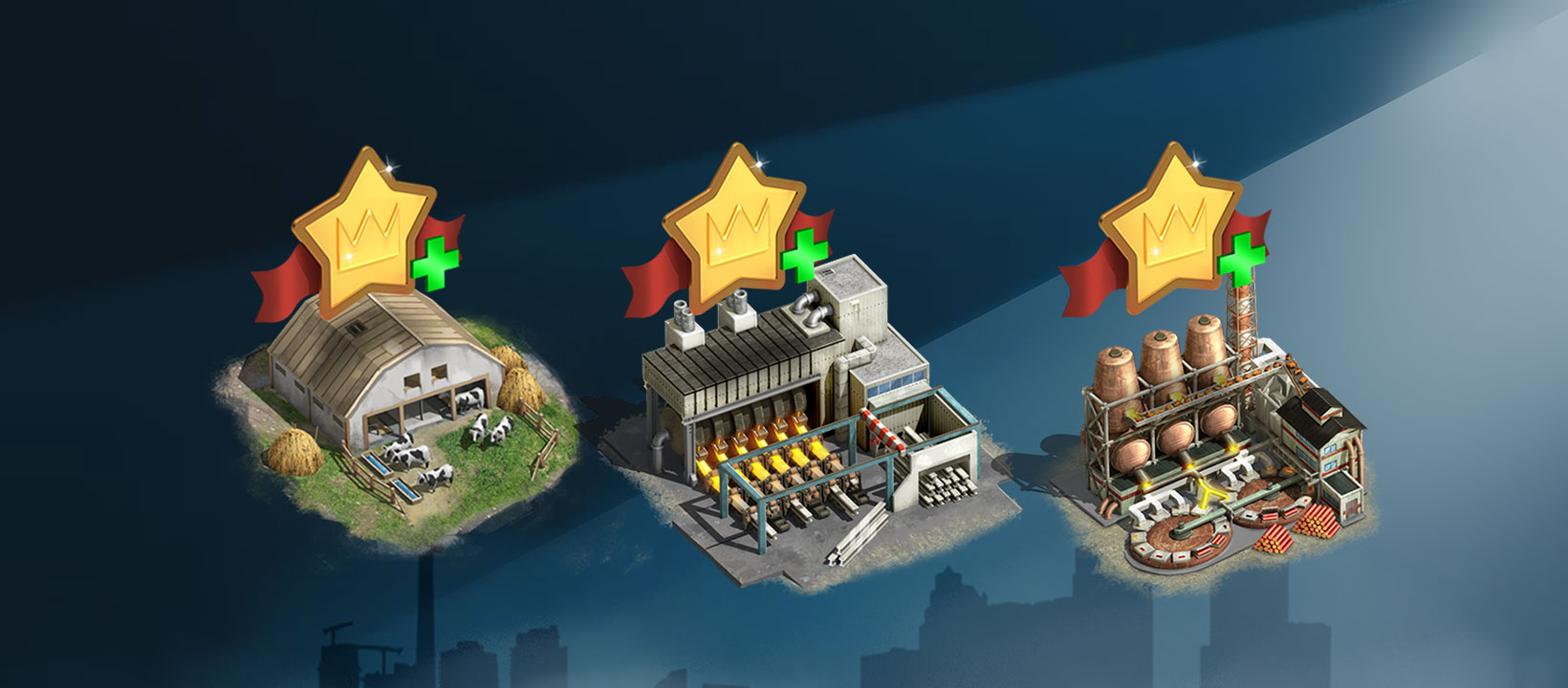 Global feature update: Prestige for deliveries to industries
During Rail Nation Train Month, we're also bringing back one of the most requested features by the community, known from Platform X: Working Class Heroes. Starting on Wednesday, 19th May 2021, all players who have supplied required goods to an industry will receive prestige as soon as the industry levels up. If you're tired of levelling up cities, be wise and collect thousands of prestige points by delivering goods to industries. This update will only affect restarting servers. Feature changes will not be applied to running game worlds.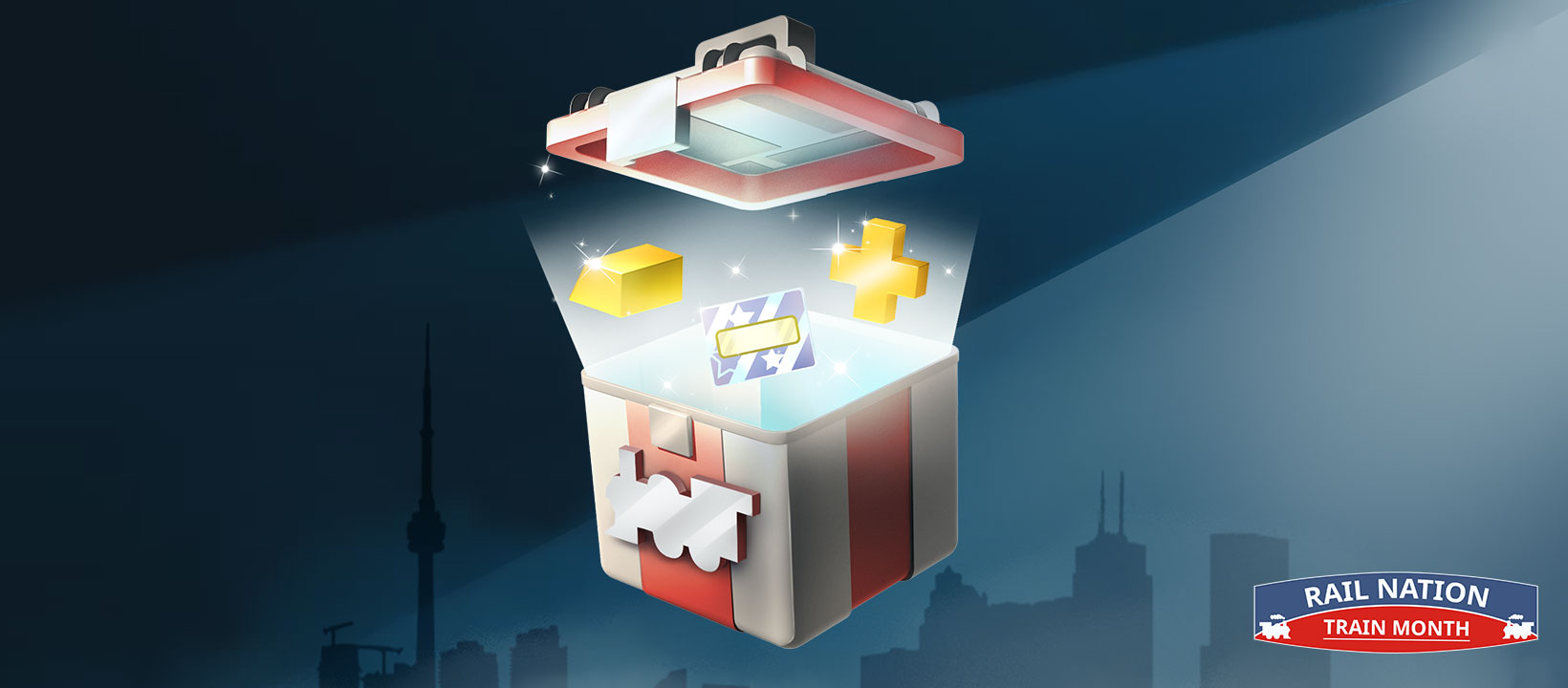 Train Month Bundle
Lastly, we have incredible discounts and savings that you don't want to miss for our Train Month Bundle. Starting from 21st May 2021, 14:00 (CEST), you'll have until 31st May 2021, 23:59 (CEST) to snag these incredible deals, with some bundles saving as much as 61%! So, grab them while you can!
We wish you a relaxing onward journey throughout our Rail Nation Train Month.