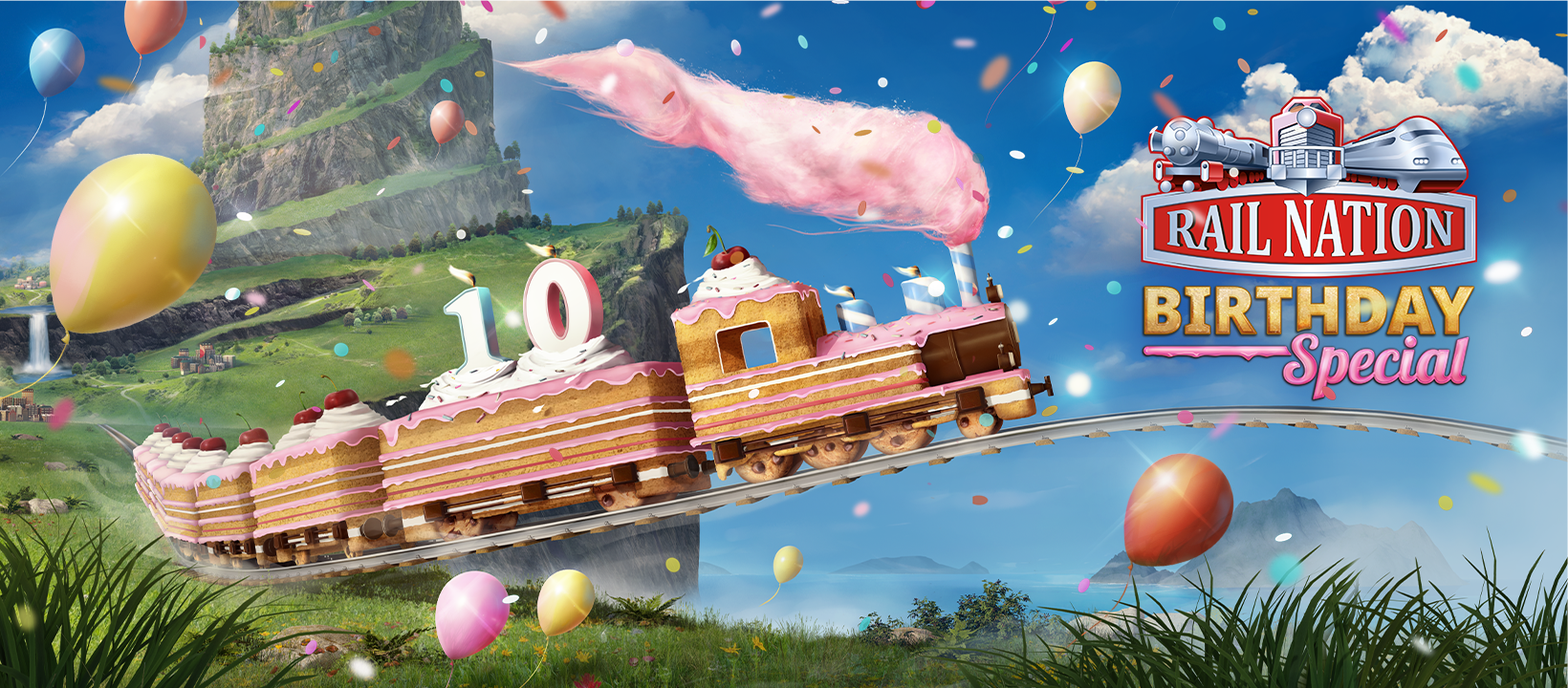 Dear players,
On 28th January, we are celebrating Rail Nation's 10th birthday. 🎉
As we approach this incredible milestone, we cannot help but look back on a decade of accomplishments. Ten years ago, Rail Nation introduced us to a world of endless possibilities on the tracks, where people from all walks of life were united by a love of trains and strategy.
From the scenic mountains to the bustling cities, you have travelled every part of the virtual worlds in all our game scenarios, transporting passengers and cargo to beautiful, authentic and far-off destinations, teaming up with and competing against many railway strategists. Along the way, you have encountered various challenges. Still, with determination and know-how, you've always managed to keep your engines running on time, creating adventures unlike any other.
Over the past decade, we've seen our community grow and evolve, and we are endlessly grateful for your support and passion for the game. We're proud to have witnessed how you have become true connoisseurs of trains, mastering the intricacies of locomotive technology and railway management over the years. From the steam-powered engines to the sleek and modern bullet trains of today, you've studied, researched, calculated and designed the most efficient routes and strategies and successfully built massive railway empires. We bow in respect as we congratulate you for all your achievements!
Get ready to receive numerous gifts and try out the exciting feature adjustments waiting for you on the Birthday Special scenario (more details coming soon)! On top of that, we invite you to share your fondest memories from Rail Nation and create your version of a unique birthday card. Keep an eye on Discord and our social media platforms to catch all the details and not miss out on winning awesome prizes!
Thank you for being part of our journey; here's to many more years of memorable adventures! 🎁
Your Rail Nation Team