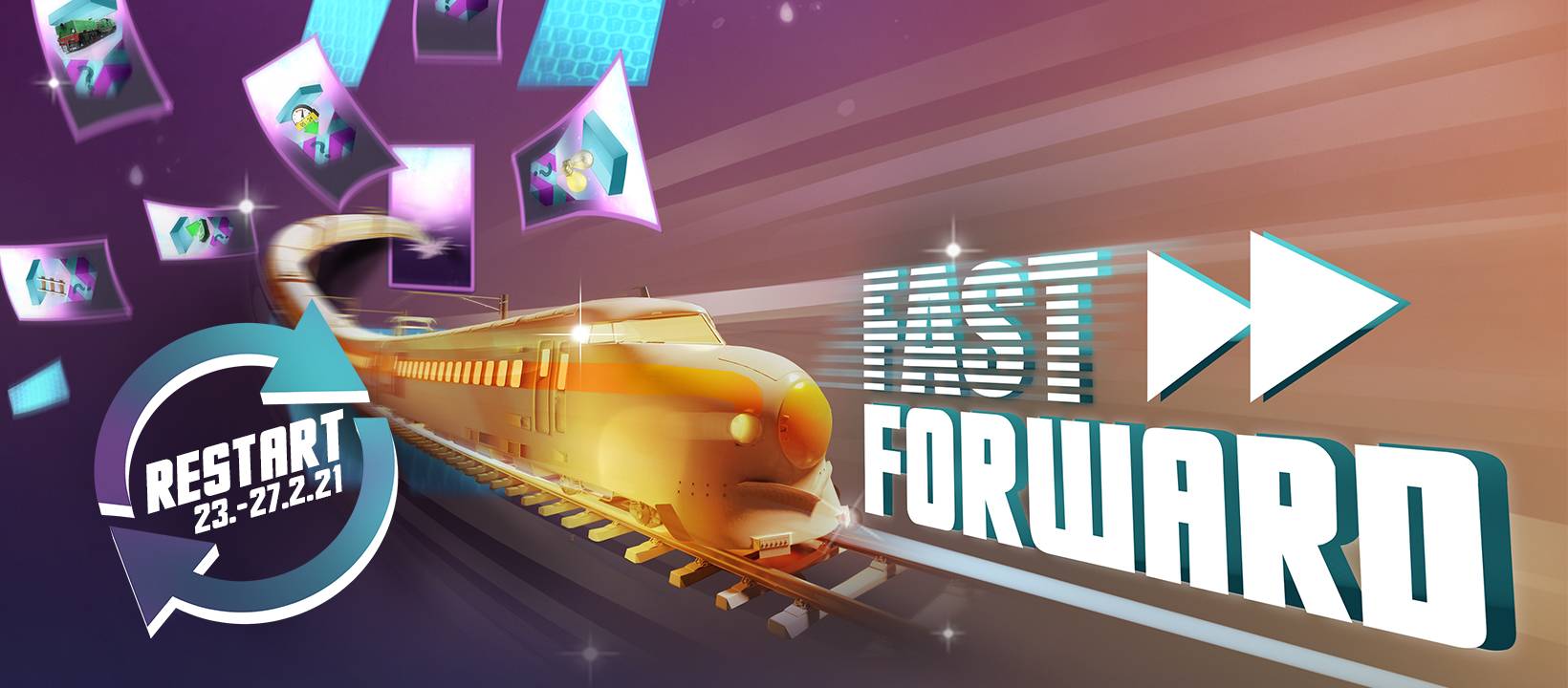 Hello Players,
With so much excitement already happening this year, a birthday celebration, a new video engine and our official Discord launch; we now want to bring you even more to be excited about! The Fast Forward scenario is returning with a new, thrilling feature!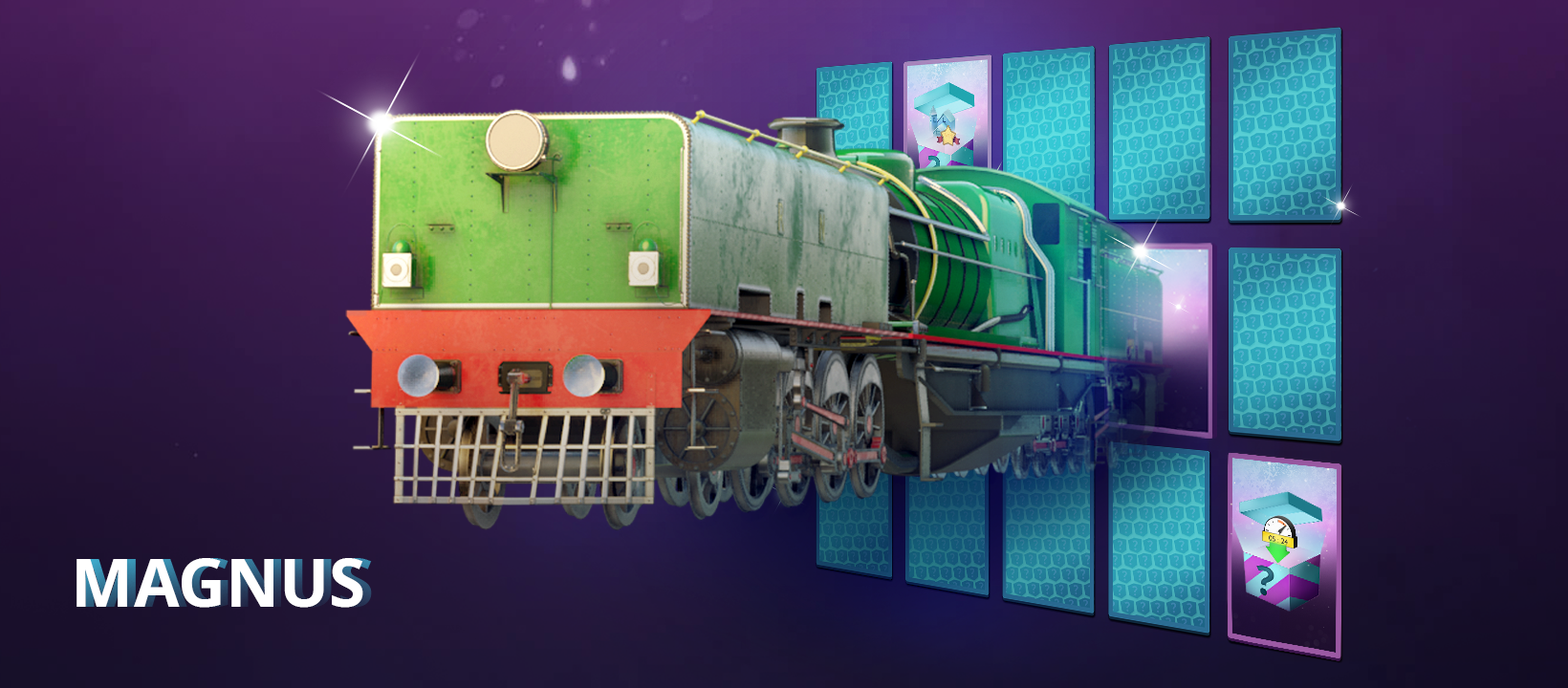 The Daily Power Bonus
The Fast Forward scenario will have a unique Daily Power Bonus feature being debuted to player who play in the scenario. This feature is currently only available in Fast Forward, so don't miss your chance to try it out.
What is the daily power bonus?
Everyday at 14:00 GMT+1 players can obtain a personal 24 hour bonus for 49 gold by selecting one of 14 cards. There are 14 potential bonuses you could obtain ranging from trains boosts to the amazing new bonus engine: The Magnus which is a special 24hour engine! 
All of the bonuses are quite powerful and a cost effective way of improving your gameplay, though some are more beneficial that others depending on what the point of the game you obtain them.
Don't like the bonus you picked? no problem, for 5 gold you can reroll for the first time. But be warned, every time you reroll the cost to reroll will double! so choose your timing wisely and don't overdo it!
Here is the full list of possible bonuses you could draw: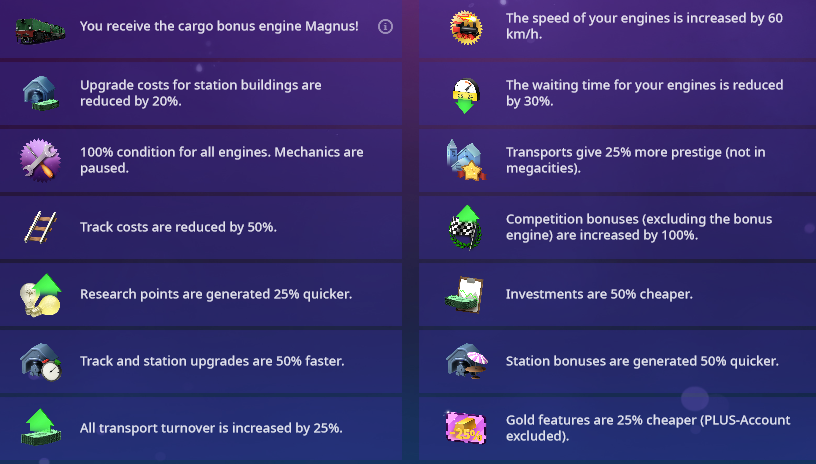 Activating your power bonus
Once you obtain a bonus, you have 72 hours to activate it, otherwise it will expire. Also. you cannot pick a new bonus until you've activated the bonus you previously obtained. However, if you time it correctly you can technically have 2 bonuses active for the same 24 hours! If you don't want to have 2 running at the same time, there's no requirement to do that. You can activate your bonuses whenever you like, the double bonus is just a useful mechanic available to players who want to take advantage of it.
If you activate your previous day's power bonus just before the start of the next in game day (14:00 GMT +1) that bonus will be active for 24hrs AND you can pick a new bonus for the new game day and activate that too, so that you have 2 bonuses at the same time! If you choose to do this with 2 of the same bonuses, that bonus will simply be extended to 48 hours.
If you want to try out the Power Bonus, join our Fast Forward game worlds, where the feature is being showcased for its debut to players. In future, this feature may also be brought to more game worlds. So don't miss your opportunity to be one of the first to try it! Join the Fast Forward game servers from the 23/01/2021
Fast Forward Festival: Community Event
Starting on the 01/03/2021 there will be a community event on the Rail Nation Forums and Discord, to celebrate the return of Fast Forward.
The Fast Forward Festival will feature 6 prize suitcases full of in-game goodies, hidden in a 12 x 12 grid. From 01/03 till the 05/03 you have one chance to pick a tile on the grid to guess where the suitcases are hidden. If you guess the correct tile, you win the prizes. Some suitcases can be won multiple times by players. However, the tiles are won on a first come, first served basis, so don't miss out and start guessing now! You can also select 3 extra tiles by playing in the Fast Forward scenario and submitting a full screen, screenshot, to confirm it. 
The prize suitcases and how many times they can be won are as follows:
1x Tycoon – 200 gold, 5 lottery tickets, 5 train coupons
2x Fortune – 50 gold, 3 days Plus Account
3x Train – 5 Rail coupons, 5 train coupons
4x Lottery – 5 lottery tickets
5x Building – 3 reduction prices of buildings
5x Mystery – randomly given item (5 lottery tickets, 3 days plus account, 50 gold.)
As an extra prize, the player who guesses the most correct prize tiles, will win the March Community Conductor title and have their name engraved on the Community Conductor Trophy. For more details on the Community Conductor Trophy, take a look at the forum post.
If you want to take part in the Fast Forward Festival Community event, you can join via the Forum or the Discord
What is Fast Forward?
The fast forward scenario is essentially similar to the classic game, but x4 speed! As the game is x4 speed, the game rounds last 24 days instead of the standard 90 and the gameplay is a lot more action packed as you need to adapt to the constantly changing environment and fast progression of the game loop.
Using all the same gameplay mechanics, tools and features you're already familiar with in classic, do you have what its takes to make quicker decisions with faster trains, under higher demands?
When do the servers start and what servers can you play on?
The Fast Forward scenario servers start from the 23/02/2021 on the servers listed below: